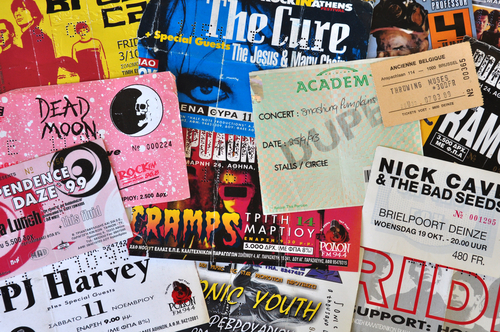 Reviews
Reviews of bands, concerts, albums, music, movies and films.
Reviews
Critical analysis of pop culture, EvilTapo style.
Florence Welch of Florence + the Machine is a study in contrasts... Last night at the Ace Theatre in Downtown L.A., she premiered "The Odyssey," a short film that connects four songs from the 2015 Florence + the Machine album How Big, How Blue, How Beautiful ... and the result is a stunning journey through a painful break-up.
Read More →
With all the noise on the internet, it's rare to stumble upon something so good, so perfect and lovely that you feel like you owe it to humanity to share it. But that's exactly how I feel about "Sing Street," a newly released movie about a 15-year-old boy growing up in Dublin in 1985 who starts a band to impress a girl...
Read More →